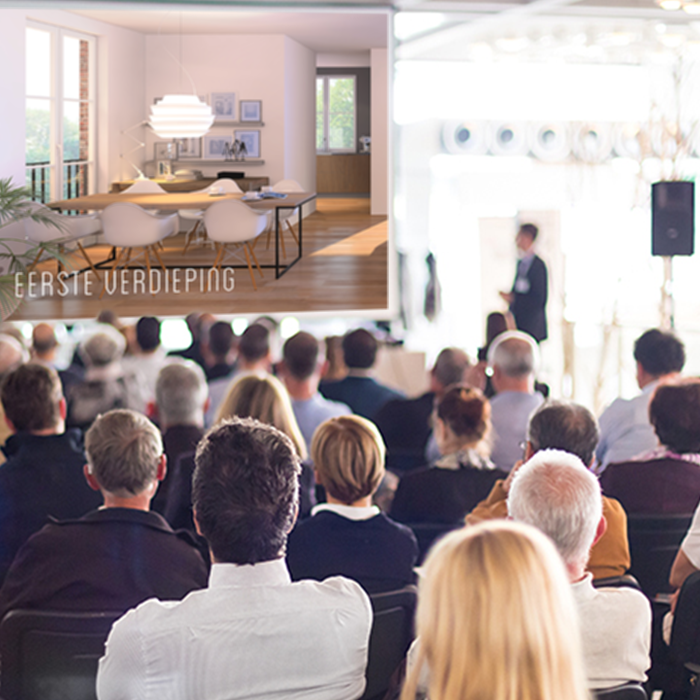 Ieder vastgoedproject kent diverse presentatiemomenten. Een uiteenzetting voor potentiële kopers bijvoorbeeld. Of een info-avond voor omwonenden. Op die momenten is het niet alleen belangrijk dat de uitstraling van het project helder en eenduidig is, maar ook dat deze aansluit bij de specifieke doelgroep. Projectbanners, powerpoint-presentaties en/of give-aways moeten allemaal dezelfde look & feel hebben.
ZIN OM MET ONS TE WERKEN?
Neem contact met ons op via onderstaande button of bel +31 (0)13 507 35 60.